About PT. Super Tata Raya Steel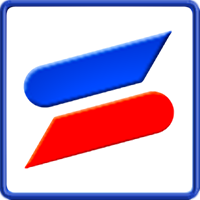 PT. Super Tata Raya Steel was established on March 11th 1977, in the heart of Tangerang City with not more than 15 minutes ride from Soekarno Hatta International Airport.
As more than 40 years of experience on line of business in production of ERW Pipes and Service Coil Center, we have implied an uptodate modernized technologies with high skilled supervision as to meet requirements with high quaility finished products.
As the company is in the path of reliable management and commit valued customers with high expectation in our product and services, have earned company with ISO 9001:2000, ISO 9001:2015.
With an area of 11 hectares space of land, we have accommodate with more than 85 percent space for production and storage warehouse, that consists of 30 pipe lines, 5 slitting lines and 5 shearing lines. As such to ensure our commitment to make on time delivery with high finished quality.
Video about PT. Super Tata Raya Steel:
You can download our brochure here: